7th Sports & Arthritis MSK Conference

---
7th International Sports & Arthritis MSK Conference
18–20 November 2021 in Gdańsk, a Polish city on the Baltic coast.
The two-days conference will be proceeded by one day MRI workshop, where at the workstations and under the supervision of mentors, we will teach how to interpret MR images of specific pathologies of the hip and pelvis.
The Conference program consists of number of talks on various musculoskeletal topics,
with a focus on imaging of the hip and pelvis, including FAI, inflammations, tumors, fractures, other painful conditions, such as greater trochanter pain syndrome, groin pain, pediatric hip, rheumatic hip, and many others.
The basic concepts of these fields will be well as more recent developments discussed.
For these reasons the Conference will be a great opportunity both to beginners and experienced radiologists, orthopedic surgeons and all other medical specialists, with an interest in MSK performance, to attend educational lectures focused on MSK radiographs, US, MRI and CT anatomy and pathology and to participate live US demonstrations.
The MSK Conference has been accredited by EACCME® for 17 European CME credits (ECMEC®s).
The international faculty thus far includes renowned European ESSR experts and top Polish experts in MSK radiology: Beata Ciszkowska-Łysoń (Poland), Tobias Dietrich (Switzerland), Lennart Jans (Belgium), Milko de Jonge (Netherlands), Ara Kassarjian (Spain) , Jarosław Maczuch (Poland), Piotr Palczewski (Poland), Jarosław Skupiński (Poland), Iwona Sudoł-Szopińska (Poland), James Teh (United Kingdom), Janusz Wieczorek (Poland).
The 2021 Conference is co-organized by the radiological societies and sections: Sports Section of the Polish Radiological Society, Sports and Arthritis Subcommittees of the European Society of Musculoskeletal Radiology, Department of Radiology, National Institute of Geriatrics, Rheumatology and Rehabilitation in Warsaw.
Sponsored by TMS Sp.z o.o.
---
Event website
---
---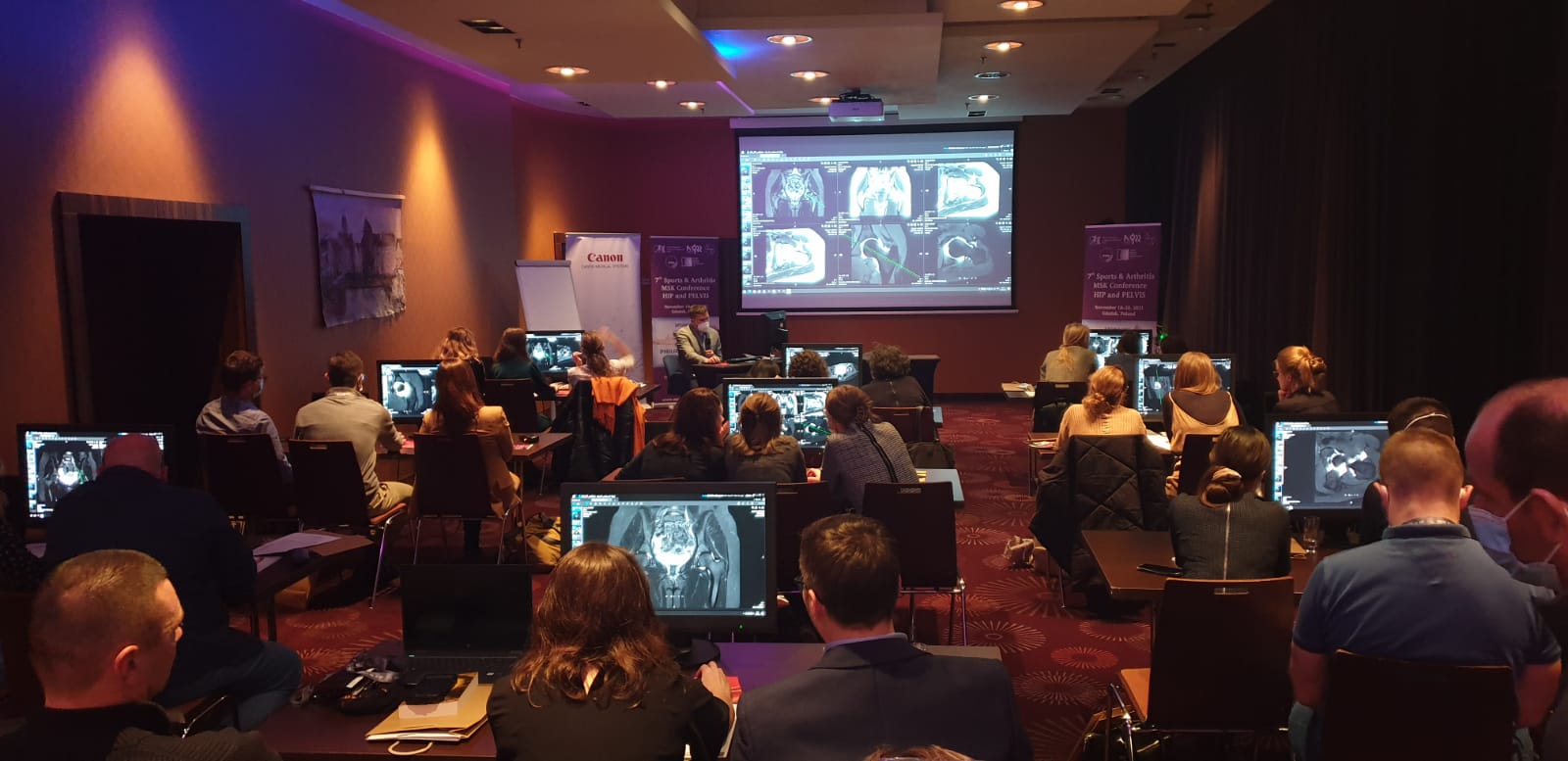 ---